Who are we & what can we do for you?
Raditeq B.V. is a commercial company based in the Netherlands and internationally active. Raditeq specializes in research and development of EMC/RF measurement equipment.
The company was originally founded May 1st, 1992 under the name DARE!! The new name Raditeq was officially launched the November 16th, 2020. Raditeq and its sister company DARE!! Services still operates under the holding DARE!! B.V. Raditeq has a strong focus on RF and especially EMC. Since the release of the first product – RadiMation® – in 1995 Raditeq has a acquired a strong position in the EMC marketplace. This position has been further improved with the introduction of its first product the RadiSense® in 1995. After that several products and breakthroughs were introduced in a rapid pace. Products including the RadiPower®, RadiGen® and RadiField®.
The name Raditeq is a combination of Radiation, Technology and Quality. These aspects not only makeup the name Raditeq but are also in line with the key values of Raditeq:
Quality

Innovation

Technical knowledge
Raditeq uses technical knowledge to enable innovation in the EMC test & Measurements arena to provide software and equipment with the best quality allowing our customers to perform accurate, efficient and effective EMC/RF measurements.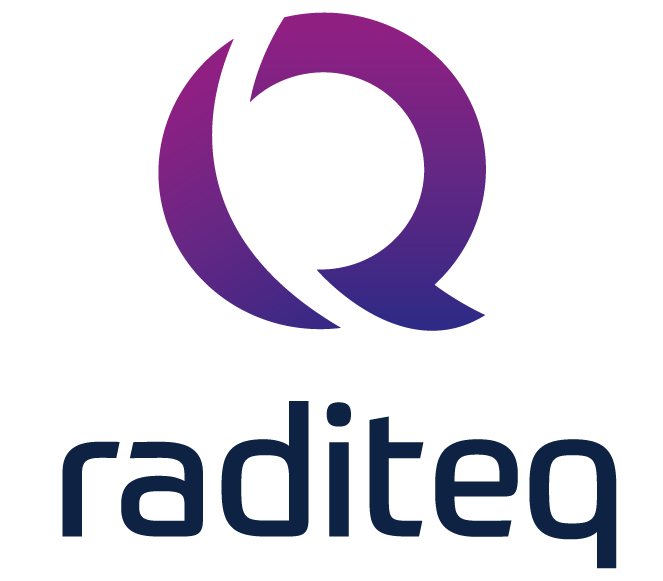 Raditeq enables its customers to perform the most accurate, efficient and effective EMC/RF measurements possible. Raditeq does this by continuous research and development resulting in innovative and improved EMC/RF products.
Raditeq is never satisfied with the current status but always strives for new and better ways to perform EMC/RF measurements.
Creating the most accurate, efficient and reliable EMC/RF Test & Measurement products possible
When measuring Radio Frequencies (RF) and Electromagnetic radiation/waves the aim is is to determine the precise figure of what is actually emitted.  Next to this it is important that the equipment is easy to setup and can be used efficiently. Therefore, Raditeq creates measurement equipment that is efficient, accurate and reliable.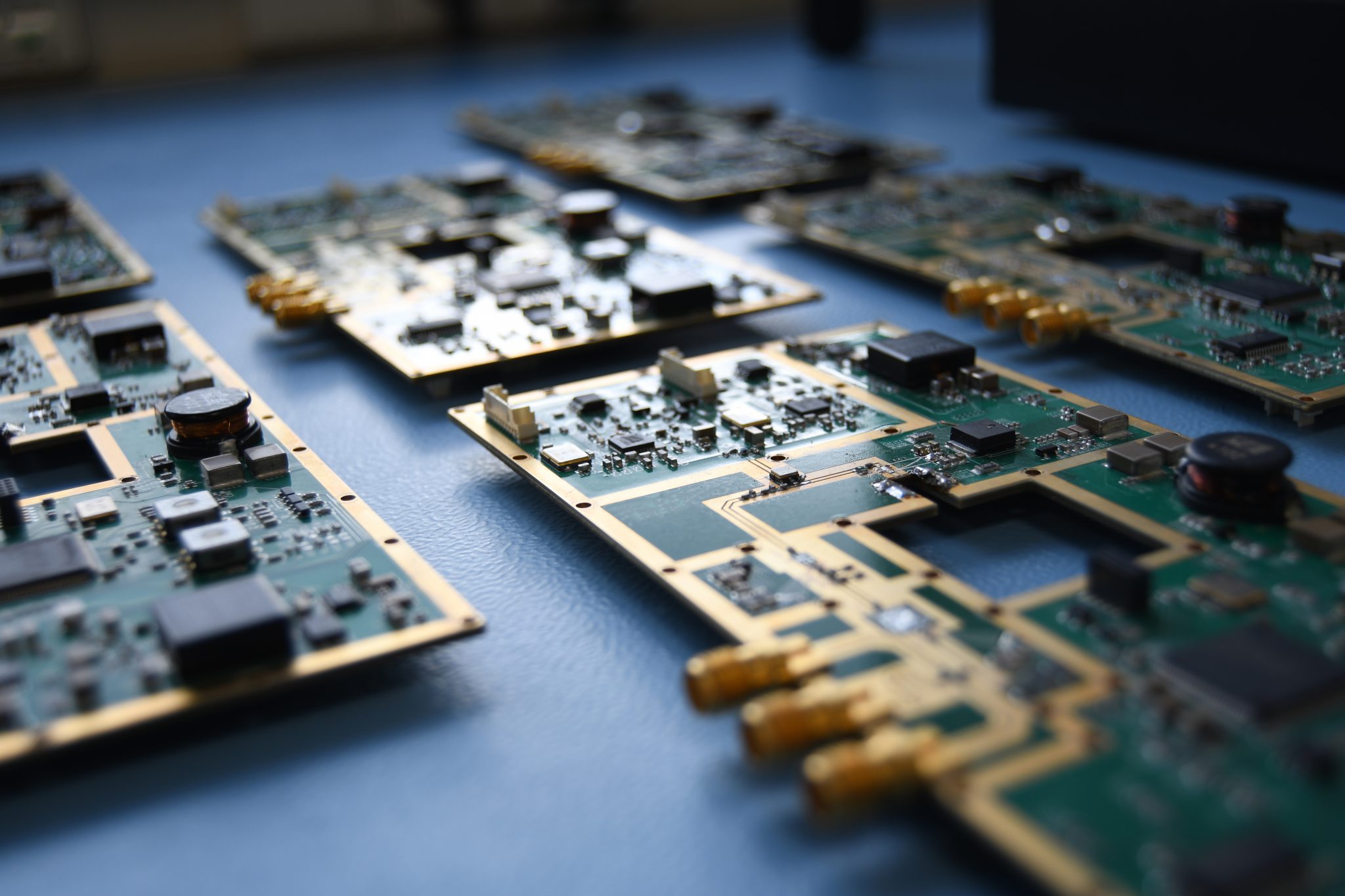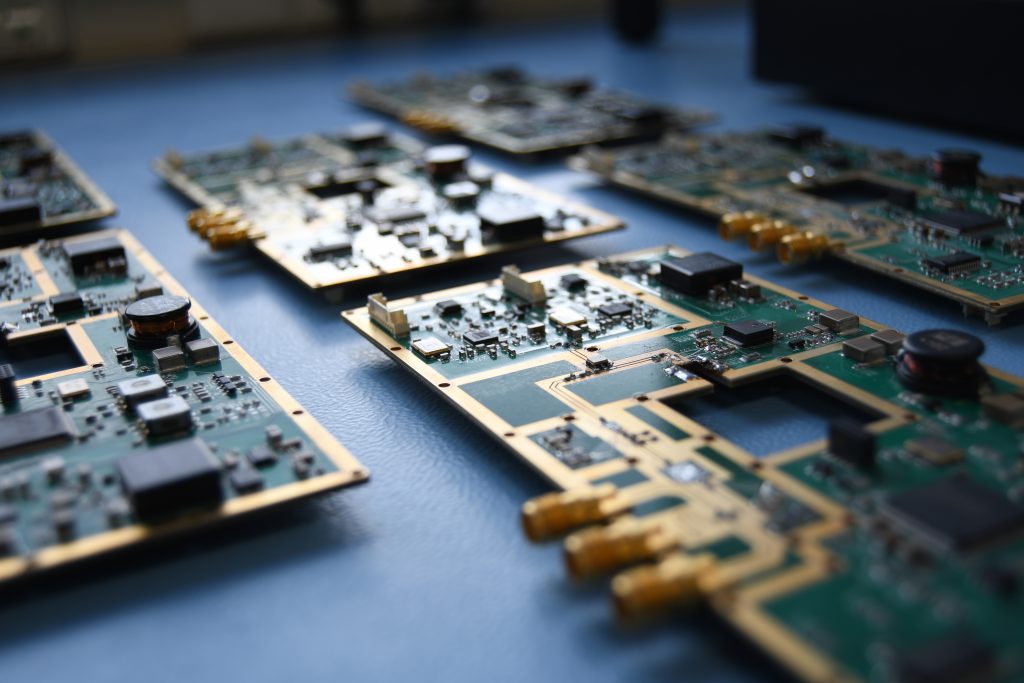 Have you got what it takes to work with high tech equipment to make the best EMC/RF equipment? Or do you want to assist the Engineer of raditeq to create these products? check out our open positions here: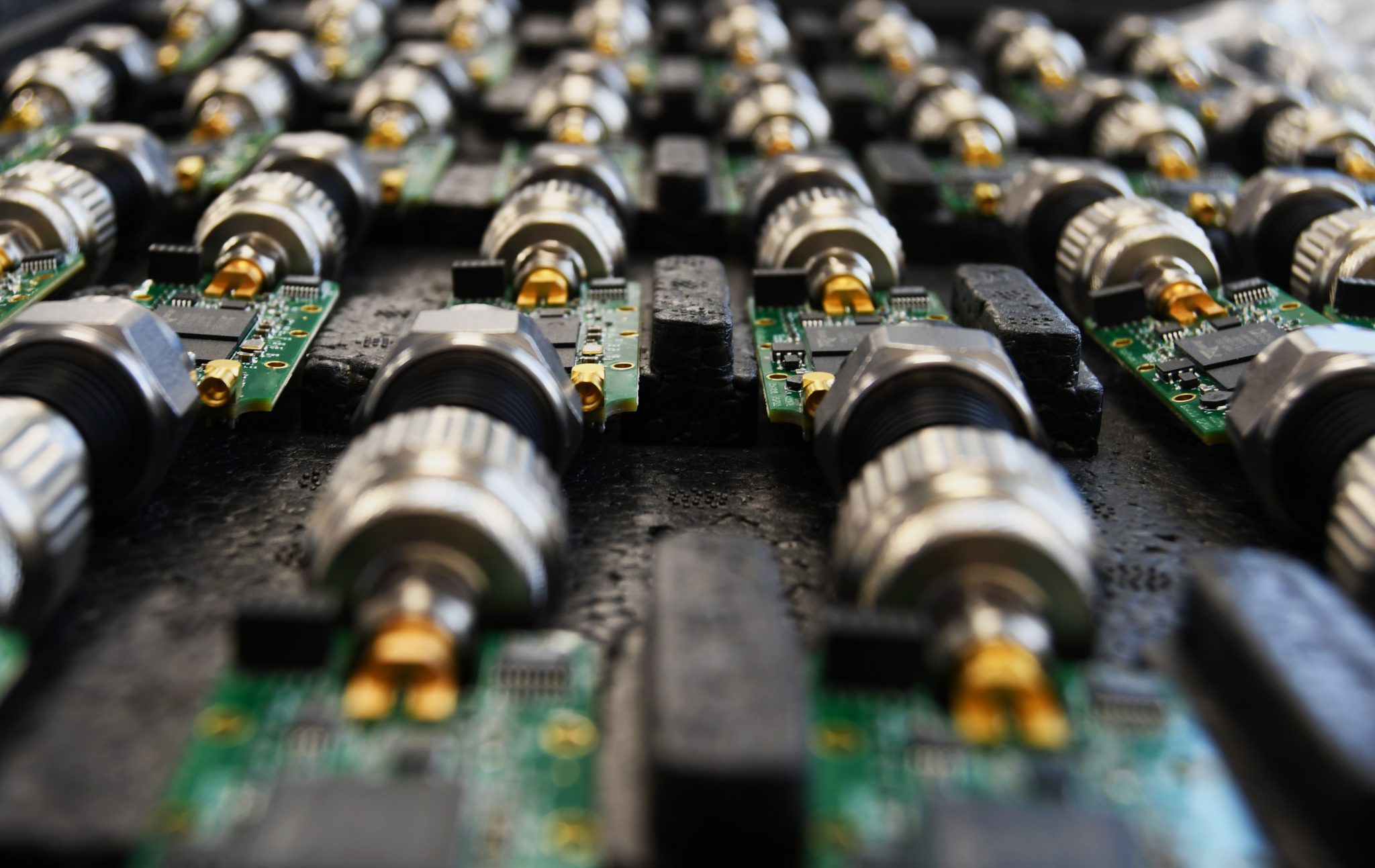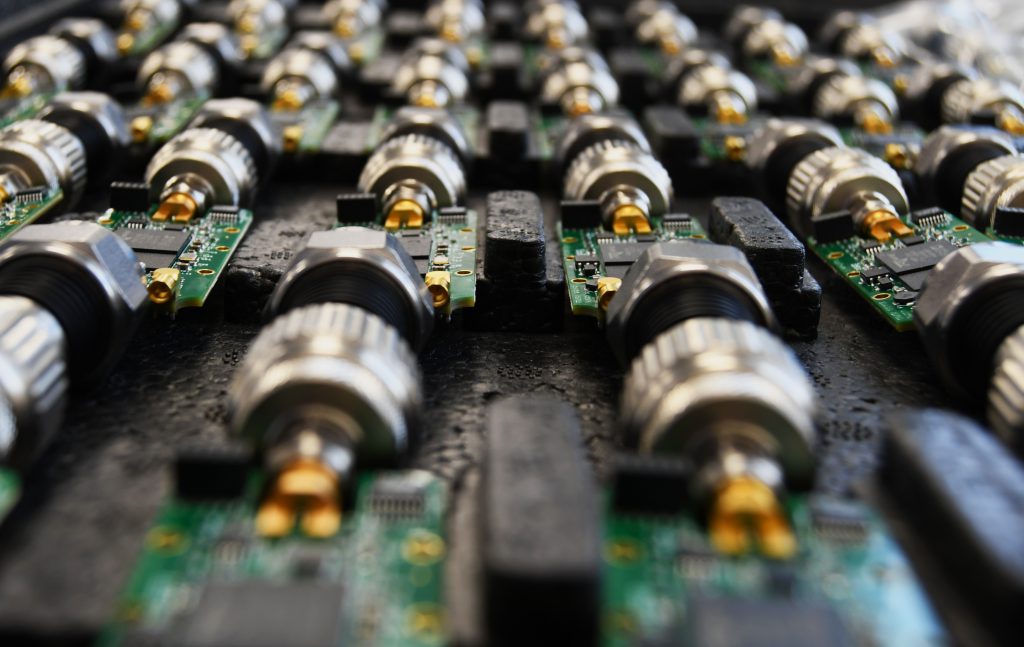 Barco N.V | RadiSense® 10

'At Barco N.V. located in Courtrai (Kortrijk) Belgium we have gained very positive experiences with the RadiSense IV (previous model) operating in our EMC labs. This experiences, combined with a very attractive trade-in offer we got from Raditeq (DARE!!), made us decide to buy the new model RadiSense® 10. Furthermore, the fact that the RadiSense® 10 is supported by different EMC test software packages we use at Barco was an important contributing reason. The RadiSense 10 probe is used for radiated immunity testing applications.'

DESY | RadiPower® Power Meter

"After some iterations of the hard- and software as well as many tests at DESY, we have ordered and received 150 RadiPower® RF power measurement devices (RPR2006P) for all the DESY module test stands.

We would like to thank the company Raditeq and all their personnel for the fruitful and professional collaboration."

NMI Certin B.V | RadiField® Triple A

"NMi Certin is expanding the already existing EMC facilities in Dordrecht with immunity tests up to 6 GHz. This is done by investing in the RadiField® Triple A field generator.

At NMi, measuring devices such as, electricity meters, gas meters, gas stations and scales are tested for conformity with the metrology act and international product standards. The immunity requirements in these product standards are frequently raised up to 3 or 6 GHz. Hence the necessity to invest in generating EMC fields by higher frequencies.

Because of this expansion with the RadiField® Tripe A field generator, NMi Certin is able to test measuring devices in accordance with the newest requirements and is therefore entirely ready for the future!"

Barco N.V | RadiField® Triple A

"At Barco, we constantly strive to test our products in a cost-effective and efficient way at our EMC lab.

As the two EMC standards that apply to our technology were updated, we were confronted with increased levels on radiated immunity testing for medical equipment and an increase in the frequency range in CISPR 35 compared to CISPR 24.

Thanks to the Radifield® proposed by Raditeq (Dare!!), we could anticipate testing that enabled us to validate the proposed solution against the new requirements. For us, this proposal had the fastest return on investment. After that, sending out the purchase order was only a formality. In the meantime the Barco EMC lab is fully future proof, just as our products."

Global Head of Technical Process Optimization

'Our supplier Raditeq, for high-quality RF components design, has a future-orientated product assortment in order to meet individual requirements according international standards like ETSI, with a high degree of capability and technology know how on their power sensors RPR3006W, which we are using on our own developed TUVR-CTE conducted conformance RF system. With our future-orientated technology and strategic plan to setup excellence Wireless/IoT labs worldwide and with Raditeq we decisively strengthen our competitiveness and we see this as a further essential step on the way to establishing ourselves as the leading for wireless technology to have our own development RF systems as service provider with Raditeq products".

BMW: Innovative EMC Hall for Realistic Vehicle Testing

emv GmbH has provided a turnkey EMC measurement system for the BMW Group and shared in the conception and planning of the whole project.

The Challenge
A modern automobile requires a complex network of electronic systems. These control essentials such as the motor and transmission as well as various safety and comfort features such as dynamic stability control (DSC) and satellite supported GPS navigation. The problem is that these systems can affect each other or be disturbed by electromagnetic signals from the surroundings. The automobile manufacturers must detect, diagnose, and correct such system problems by means of EMC testing. Until recently, in the existing BMW Group EMC hall, most EMC tests could only be performed on stationary vehicles. So BMW decide to build a state of the art EMC absorber hall at their research and innovation center in Munich.

The Solution
The task was solved by attaching the flexible antenna complex to the roof of the hall. The antenna is exactly positioned relative to the tested vehicle, using six-axis remote control. It can be lowered from the roof as near as wanted to the vehicle. This leaves the floor free for simulation of all sorts of driving situations. emv solved the requirements for efficient ergonomic measurement by various means. The high level of automation of the Measurement system makes the difference. The engineers can now carry out a set of tests according to BMW standards just by pressing a button. The antenna configuration can be automatically set according to vehicle type. The RadiMation" software from Dare!! organizes this. For instance, the software organizes the integration of dynamometer, turntable and antenna controller from different manufacturers. For immunity tests, the frequency range 20 MHz to 4 GHz, can be measured without changing the antenna configuration.

The low frequency range is covered by a 200 Ohm stripline solution. This was developed by specialists from the EMC department of the BMW Group and has been patented. It can be set up and taken down again within five minutes, and takes up little space when packed together.

EUT monitoring lets the test engineer watch and document the behavior of the test object while checking out the field bus in the vehicle. A modular concept permits communication with different field buses (e.g. CAN, LIN) via one base cable. A Car Radio Dummy is used to check the correct functioning of measurements of radiated interference. The vehicle antenna receives the radio signal, and the Car Radio Dummy sends it back to the measurement receiver in the measurement controller, where it is verified. Radio signals in the frequency range 100 kHz to 4.2 GHz are generated by semiconductor amplifiers from AR. A microwave rack with 500 watt TWT amplifiers and filters for harmonic suppression covers the frequency range 2.5 GHz to 18 GHz. A GPS simulator supports simulation of realistic routes. Real GPS signals and transmissions from real radio stations can be received by an external antenna and communicated into the hall.

The Result
The new EMC hall is the first of its kind in the world. It makes possible the testing of driver-assistance systems under reproducible lab conditions in moving vehicles. Curbstones, parking spaces, passing vehicles and specific routes can all be simulated in order to test electronic systems under realistic conditions.

The project was completed in 2 years. "The deciding factor for the success of this joint project was the collegial cooperation between BMW experts and our project team", stated Markus Krautbauer, project manager at emv GmbH.