Enabling accurate and efficient EMC & RF Measurements
Raditeq offers a diverse and vast amount of EMC Test & Measurement instrumentation like, Electric Field probes, Electric Field Generators, RF Power Meters and Modular Test Systems. Check them out and measure the difference now!
EMC is a difficult subject with lots of obstacles and hard challenges.  Raditeq offers turnkey solutions for EMC, High Frequency (HF) Radio Frequency (RF) and microwave applications.
Do you need assistance or information about products, projects, Return Material Authorization (RMA), Service level agreements or any other related questions? The Raditeq support team is ready and at your service.
The development of total turnkey solutions
Special Microwave projects
Raditeq designs and develops analog radio frequency (RF) electronics. Knowledge in the field of RF technology is scarce. Knowledge in the field of analog RF filters, mixers, amplifiers and antenna even more so. Together with the engineers at Raditeq you gain the required expertise to make your HF, RF, Uwave and EMC challenges a great succes.
You can find us at different events
WEBINAR – Isotropy – The story continues
Raditeq continues with the subject, isotropy. The forgotten aspect when in comes to measurement reliability and accuracy. Join the webinar about this sometimes mind boggling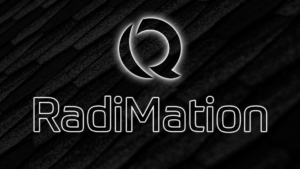 For the most up to date version of RadiMation Please download the latest version below. Raditeq advises you to install the latest version of RadiMation
Barco N.V | RadiSense® 10

'At Barco N.V. located in Courtrai (Kortrijk) Belgium we have gained very positive experiences with the RadiSense IV (previous model) operating in our EMC labs. This experiences, combined with a very attractive trade-in offer we got from Raditeq (DARE!!), made us decide to buy the new model RadiSense® 10. Furthermore, the fact that the RadiSense® 10 is supported by different EMC test software packages we use at Barco was an important contributing reason. The RadiSense 10 probe is used for radiated immunity testing applications.'

Barco N.V | RadiField® Triple A

"At Barco, we constantly strive to test our products in a cost-effective and efficient way at our EMC lab.

As the two EMC standards that apply to our technology were updated, we were confronted with increased levels on radiated immunity testing for medical equipment and an increase in the frequency range in CISPR 35 compared to CISPR 24.

Thanks to the Radifield® proposed by Raditeq (Dare!!), we could anticipate testing that enabled us to validate the proposed solution against the new requirements. For us, this proposal had the fastest return on investment. After that, sending out the purchase order was only a formality. In the meantime the Barco EMC lab is fully future proof, just as our products."

Global Head of Technical Process Optimization

'Our supplier Raditeq, for high-quality RF components design, has a future-orientated product assortment in order to meet individual requirements according international standards like ETSI, with a high degree of capability and technology know how on their power sensors RPR3006W, which we are using on our own developed TUVR-CTE conducted conformance RF system. With our future-orientated technology and strategic plan to setup excellence Wireless/IoT labs worldwide and with Raditeq we decisively strengthen our competitiveness and we see this as a further essential step on the way to establishing ourselves as the leading for wireless technology to have our own development RF systems as service provider with Raditeq products".