Designing EMC test system often proves to be a challenge. Therefore, Raditeq has put together several EMC test bundles, aimed at specific and standardized EMC tests. This enables you to perform EMC tests using turnkey solutions at affordable prices.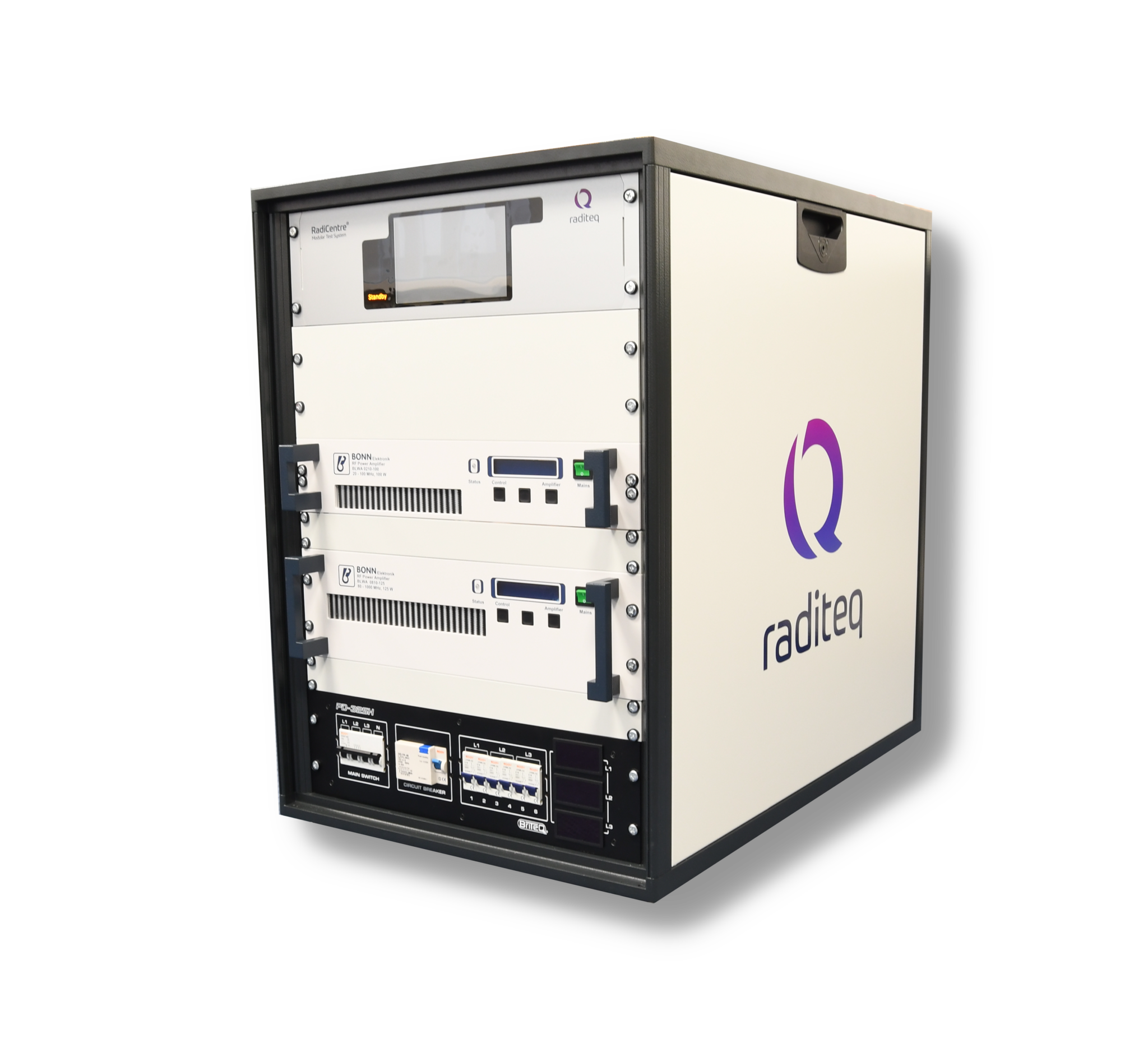 Radiated Immunity
Radiated GTEM Immunity
Emission Add-on Option
Conducted Immunity Bundles
Product Name

Range

Test Level

Standard(s)

Applications

Get Quote

CIB025A

9 kHz - 250 MHz

3 Vrms

IEC61000-4-6
IEC61000-6-1
EN55014-2
EN55035
EN61326-1
EN60601-1-2
Residential
Household
Multimedia
Laboratory
Medical

CIB075A

9 kHz - 250 MHz

10 Vrms

IEC61000-4-6
IEC61000-6-2

Industrial
Experience
Raditeq founded in 1992 and located at Woerden in the center of the Netherlands has all the experience needed to design and build specific EMC test bundles and guarantee the overall EMC system performance required by the EMC standards. Raditeq has most of the components for each bundle in its own portfolio, ranging from the RadiMation automated EMC test software to the RadiCentre modular test system with all available EMC test and measurement plug-in cards.
Training
The system may be perfect but in the end the results mainly depend on the people who are working with it. Experienced employees of Raditeq will train your staff how to use the hardware and RadiMation EMC software. Apart from this we can realize specialized trainings starting from CE-marking (Europe) to in depth EMC test & measurement techniques, including EMC troubleshooting. This way you ensure the EMC test system is used to its full capabilities and benefits.
Guaranteed performance
As bundles from Raditeq have been supplied to many customers, Raditeq can fully guarantee the performance of any bundle to deliver the required and full compliance performance.
Maintenance & Warranty
Raditeq offers a three-year warranty on its own system components and a minimum of two years warranty on parts from other parties. However, each installation needs maintenance. Once a bundle is delivered and fully operational, Raditeq can offer a full maintenance package on the complete installation, including calibration to ensure quality and full system availability.
Bulk Current Injection - Bundles
Product Name

Range

Test Level

Standard(s)

Applications

Get Quote

BCI140A

9 kHz - 400 MHz

100 Watt

ISO11452-4
Mld-Std CS114
Automotive
Military Testing

BCI240A

9 kHz - 400 MHz

200 Wat

ISO11452-4
Mld-Std CS114
Automotive
Military Testing
Radiated Immunity RadiField® Bundles
Product Name

Range

Test Level

Standard(s)

Applications

Get Quote

RIB103A

1GHz – 6GHz

3 Vrms

IEC61000-4-3
IEC61000-6-1
EN55014-2
EN55035
EN61326-1
EN60601-1-2
Residential
Household
Multimedia
Laboratory
Medical

RIB110A

1 GHz - 6 GHz

10 Vrms

IEC61000-4-3
IEC61000-6-1
EN55014-2
EN55035
EN61326-1
EN60601-1-2

Industrial

RIB603A

80 MHz - 6 GHz

3 Vrms

IEC61000-4-6
IEC61000-6-2
Residential
Household
Multimedia
Laboratory
Medical

RIB610A

80 MHz - 6 GHz

10 Vrms

IEC61000-4-6
IEC61000-6-2

Industrial
The Radiated Immunity bundle consists of:
RadiMation automated EMC test software

RadiCentre 7-slot modular test system

RadiGen 4 kHz – 6 GHz signal generator

RadiAmp RF power amplifier 80 MHz – 1 GHz + antenna (only for RIB6xxA).

RadiField E-field generator 1 – 6 GHz

RadiField antenna mast with H/V positioner

Two RadiPower EMC power meters 9 kHz – 6 GHz (only for RIB6xxA).

RadiSense E-field probe from 9 kHz – 10 GHz

RadiSwitch coaxial relay card

Including 19-inch rack & Power Distribution


All required cabling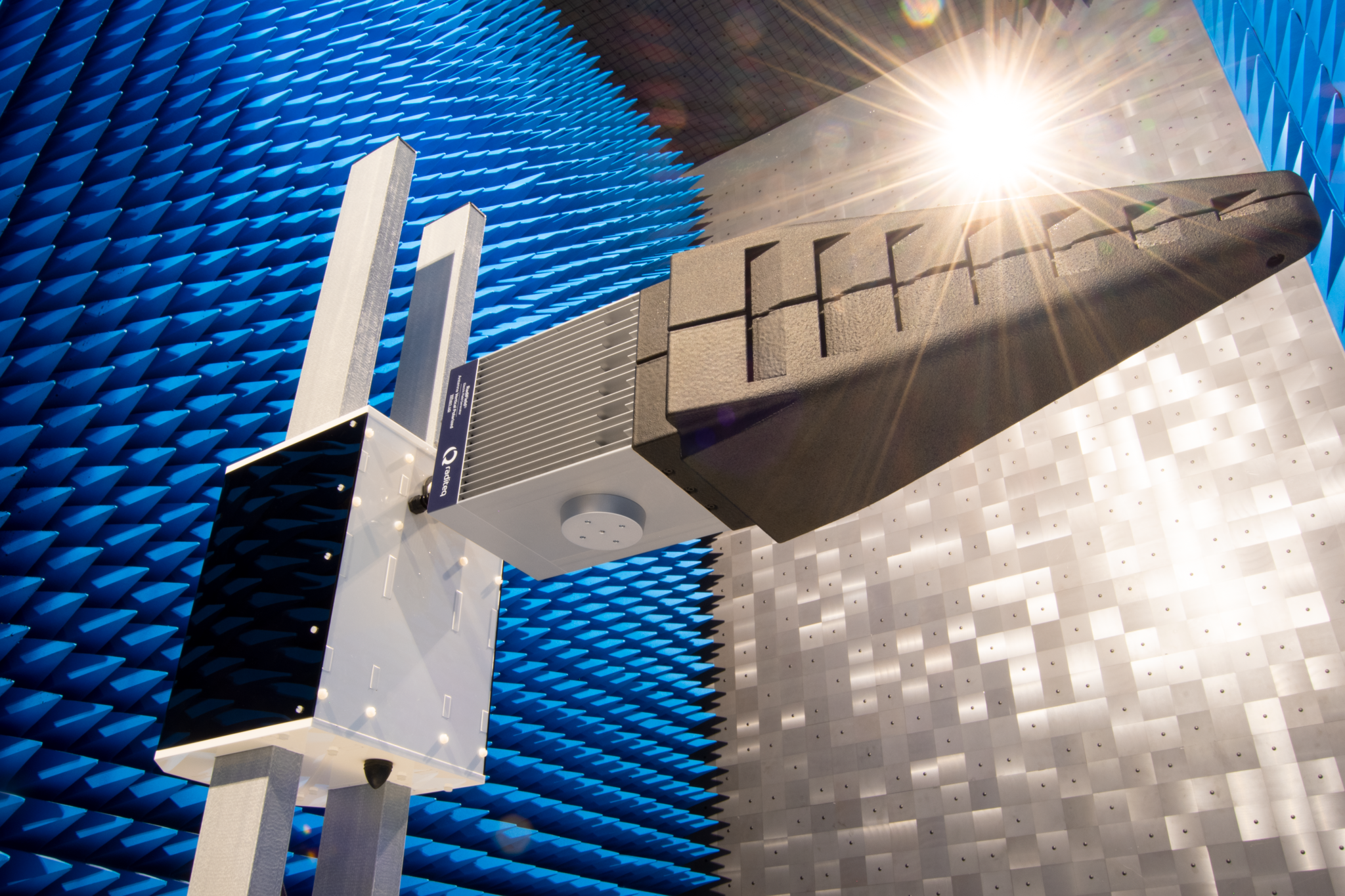 Radiated Immunity GTEM Cell Bundles
Product Name

Range

Test Level

Septum Height

Get Quote

RIB110A

1 GHz - 6 GHz

10 Vrms

250 mm

RIB603A

1 GHz - 6 GHz

3 Vrms

500 mm
The Radiated Immunity GTEM Cell bundle consists of:
RadiMation automated EMC test software

RadiCentre 7-slot modular test system

RadiGen 4 kHz – 6 GHz signal generator

RadiAmp RF power amplifier .

RadiPower EMC power meters 9 kHz – 6 GHz


RadiSense E-field probe from 9 kHz – 10 GHz

RadiSwitch coaxial relay card

GTEM Cell 25 CM septum Height – 50 CM

Including 19-inch rack & Power Distribution


All required cabling