EMC Software – For automation of your EMC Testing
EMC Software - RadiMation®
EMC Software RadiMation® is test software for EMC engineers. It emphasizes ease of use and works with all equipment brands. The software offers a powerful EMC test suite that adheres to all international EMC standards. It also adheres to a wide range of industry-specific standards. Additionally, it offers separate modules for different functions.
Request a quote without any financial obligations now. Our local reseller will prepare an offer in your native language!
RadiMation® Essential
Pre-certification testing
up to 3 bands multiband testing

up to 6 GHz calibration and testing

Large database of device drivers
RadiMation® Pro
Traceable Results, backwards compatible

up to 100 band multi-band testing

up to 120 GHz calibration and testing

Antenna & turntable control

Automatic report generator

Dedicated Device Driver Development
RadiMation® Free
Configure and control devices
What the RadiMation® Software types can offer you!
RadiMation® comes in three varieties, each with a different range of functionalities.
RadiMation® Free provides access to limited software aspects, such as existing files and other viewing types of functions. RadiMation® Essential which is meant for pre-certifcation testing and has some limited features in comparison to RadiMation® PRO. On the other hand, RadiMation® PRO version gives full access to the powerful capabilities of RadiMation®.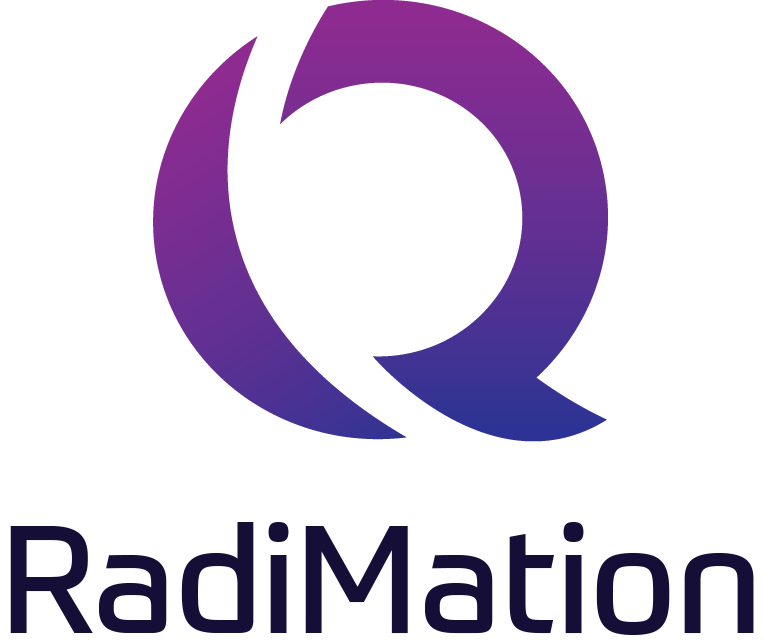 | RadiMation® Features | Radimation® free | Radimation® Essential | Radimation® Pro |
| --- | --- | --- | --- |
| Control individual instruments | | | |
| Create / open / modify EUT files | | | |
| Create / open / modify TSF files | | | |
| Print or export test data (graph/table) | | | |
| Multi-language user interface | | | |
| User definable limit lines | | | |
| Customizable graph lines | | | |
| Run EMC emission / immunity test (generic EMC standards) | | | |
| Run EMC emission/immunity test (Automotive, MilStd, DO-160 standards) | | | |
| GTEM emission/immunity test (1 EUT orientation) | | 1 x EUT orientation | 3 x EUT orientations |
| Maximum band for multiband emission/immunity | | 3 bands | 100 bands |
| Automatic peak detection and final measurement | | | |
| Unlimited number of EUT monitoring channels | | | |
| User definable change order testing | | | |
| Attenuation / gain calibration measurements | | | |
| Ambient suppression | | | |
| Polar- and height plot of emission measurements | | | |
| Sequence testing | | | |
| Maximum frequency for calibration and or testing | | 10 GHz | 120 GHz |
| Support 3rd party video monitoring systems | | | |
| Supports for EUT controllers | | | |
| GTEM emission/immunity test (3 EUT orientations, OATS correlation) | | | |
| Support automatic report generator | | | |
| Control antenna tower/turntable | | | |
| Control RF switch matrix systems | | | |
| Dedicated device driver development | | | |
RadiMation® | EMC test | Measurement Software
Conducted Immunity & Emission | Radiated Immunity & Emission | Report Generation
The EMC test software, RadiMation from raditeq, combines immunity and emission tests, both radiated and conducted tests, into one integrated software package. This makes it convenient for use throughout the EMC testing facility.
RadiMation Modular EMC/RF Software
All RadiMation® modules
Choose the module you need!
EMC software RadiMation®  is available in multiple modules and packages. Each module of RadiMation® can perform a different test, controlling different instruments and EMC equipment.
When more than two modules are needed for specific tests, Raditeq offers Software Packages that offer more functionalities for a better price.
For large test facilities where multiple licenses are needed, Raditeq offers the Site License. The Site License configuration is available as one (1) Site License with a minimum of four (4) full test PC licenses or two (2) Site Licenses with a minimum of one (1) full test PC license.
RadiMation® supports the engineer
EMC test engineers are highly skilled and highly experienced people. In terms of motivation and costs, it is important that engineers do not suffer from "tedious work" such as:
Monitoring the behavior of the EUT
Manually enter test data into the test report
Keeping track of test data
Reconfigure the test repeatedly
in conclusion, RadiMation offers solutions for all these activities so that the test engineer can fully focus on EMC testing.
Fully automated EMC testing
RadiMation® EMC software has been developed in close collaboration with external companies such as EMC accredited laboratories. Instead of automating just a few EMC tests, this package offers support for any brand of EMC test equipment and all standards, such as civil, automotive, military, and aerospace.
At the heart of this package is a closed loop system optimized for fast and accurate measurements. Furthermore, test results can be easily exported and tests that are performed regularly can be defined and run in series without the intervention of an engineer.
With the control of the device under test (EUT) and the fully automated generation of EMC test reports, all these functions together make fully automated testing a reality.
Supports all industries & international EMC standards
RadiMation® supports every EMC test standard with a single software package!. This includes commercial, military and automotive EMC testing standards. Currently, the RadiMation EMC test software is used in the following industries:
Automotive
Business electronics
Telecom equipment
Technical Universities
Medical equipment
Defense/military equipment
Consumer electronics
Industry (machines, systems and installations)
R&D testing laboratories
Independent Accredited Labs
ISO/IEC 17025 mandates traceable measurements, which means that it is necessary to keep track of not only final test results but also raw data. This requirement is essential for quality control and error control. By storing raw data, it is possible to access and study unexplained phenomena, determine the root cause of the issue, and evaluate whether it affects the pass/fail statement. By recalculating the raw data, it becomes possible to assess the impact of the phenomenon on the overall results. Therefore, it is crucial to keep track of all data related to measurements, as it provides a more comprehensive and accurate understanding of the test results.
The RadiMation® EMC test software is extremely flexible. On the one hand, it implements a point-and-click philosophy. On the other hand, the user can still adapt the software to their own preferences.
All equipment used can be configured in separate test locations that are stored and easily retrieved and/or adopted if required. This allows for complete flexibility in testing with maximum test speed based on the speed of the individual instrument.
Additionally, the sequence of events can be customer-specific. For example, the software can be set up to change the antenna movement first, then the turntable angle, and finally the polarization of the antenna followed by the next frequency step. This further enhances the software's flexibility.
Adaptable to customer-specific EMC tests
An intuitive Graphical User Interface (GUI) can be used to create customer-specific EMC tests. These tests can be stored in a technical setup file (TSF) that can be easily retrieved and launched with just a few mouse clicks.
This helps to prevent test engineers from having to reconfigure tests repeatedly, reducing errors and improving test efficiency. The test setup files can be executed in sequence, allowing multiple EMC tests to be started without the intervention of an engineer.
Sequences can be saved and retrieved for future use, and the information only needs to be entered into the RadiMation® EMC software once. in conclusion, this improves speed and reduces the risk of errors.
The test modules in the RadiMation® EMC test software have the same appearance and use (Look and Feel). Therefore, is an engineer who is used to one module will quickly become comfortable with the other modules.
For each module, all relevant settings and test information are displayed in one window as much as possible. This provides the technician with a clear overview of how to perform the test and what settings to use for a certain EMC test.
A site license is available for large organizations requiring more than four full RadiMation® packages. This offers the customer a cost-efficient solution for one or more large sites.
Raditeq's pricing plan is designed so that the customer only pays the difference between the initial investment and the upgrade situation. In this way, the customer is not forced to make unnecessary or premature investments.
Automated report generation
Given that all test information is kept within the RadiMation® EMC testing software, the report is generated completely automatically. Each organization may adhere to its own format and style by using RadiMation® keywords on a template. The test engineer only needs to provide comments and a conclusion. By using the standard word processor of your choice, such as Microsoft Word® or Excel®, all test information, including pass/fail criteria, emission and immunity curves, test equipment used, and EUT-related data are combined.
EMC Software which is Modular
RadiMation® can be bought as a complete full package or can be purchased per module, preventing unnecessary investments. Currently the following RadiMation® modules are available:
Radiated Immunity
Conducted emission
Conducted Immunity
ESD, EFT/Burst, Surge and Dips/Interrupts
Radiated emissions
Report Generator
Data export
Generated data can be exported in many ways. Cut and paste, export to Excel format or in a comma separated file are ways to achieve maximum flexibility and take advantage of the obtained results.
Due to the time-consuming nature of EMC immunity tests, RadiMation® EMC test software package has optimized the control of test instruments to minimize the dwell time at each frequency point, making it the only limiting factor. Furthermore, the emissions test modules have been optimized to improve efficiency, and peaks are automatically detected to reduce testing time.
Optimized for effective EMC testing
RadiMation® employs error checking device drivers to ensure proper communication with devices. This entails RadiMation® verifying that commands are correctly received and interpreted by the device. Furthermore, by reading back the setting from the device, RadiMation® can verify that the instrument is accurately set to the intended value. Additionally, before commencing an EMC test, several system checks and tests are performed by RadiMation® to ensure optimal functionality.
RadiMation® supports all commercially available EMC equipment from all brands (*) with more than 5.000 drivers available. Additionally, the number of device drivers is constantly growing. If there is no driver available for a particular piece of equipment, the RadiMation® team will develop one at no extra cost. Therefore, RadiMation® is a truly open software that can be used with any setup, and this way, organizations are not limited to equipment from one manufacturer.
Radimation Wiki – For support and guiding information about RadiMation.
RadiMation Forum – For the latest RadiMation news and updates Free RadiMation Test – Raditeq offers a free EMC software RadiMation test
Resellers – Click here for the RadiMation Resellers.
Downloads – Click here to download the RadiMation and other Raditeq Data sheets & Brochures.
The RadiMation® software makes extensive use of data calculations, bus interactions (to control the test equipment) and screen interactions (to use graphs). Therefore the performance of the processor is very important and a dedicated PC for RadiMation® is required. Running other programs on the same computer can cause compatibility issues and is not supported. Supported programs are those used by RadiMation®, such as Word, Excel and MySQL.
The following hardware configuration is required to fully use the software:
Processor type: minimum 2 GHz > 3 GHz recommended
Free RAM: minimum 1 GB, more than 2 GB recommended
Free space on the hard disk: minimum 1 GB
Monitor: Full HD (1920 x 1080) or larger.
IEEE Card: Any GPIB card supported by the National Instruments NI-488.2 Software Library