Automated EMC/RF Software
RadiMation® Pro EMC test & measurement software combines conducted- and radiated emission and immunity (including pulsed immunity) testing and generating automated test reports into one integrated package. Instead of automating one single EMC test, RadiMation® Pro allows the user to perform complete EUT (Equipment Under Test) testing.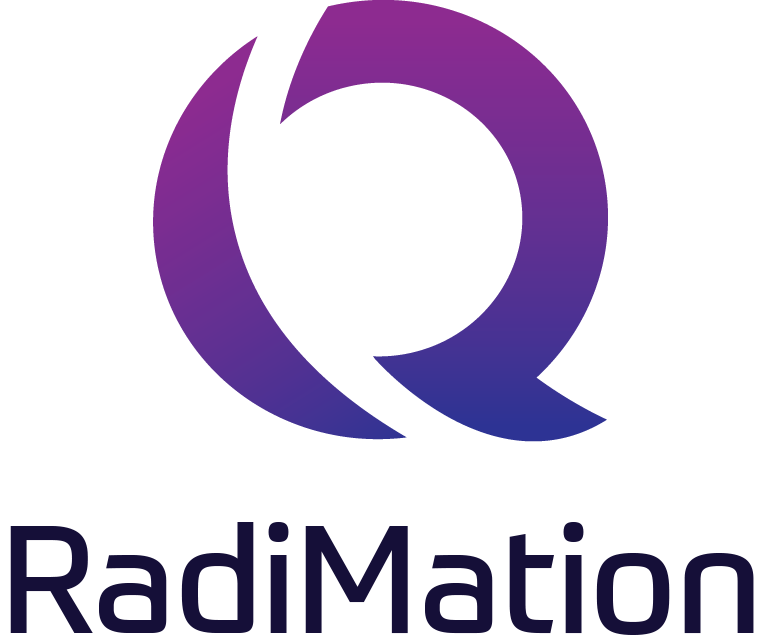 Download the RadiMation® Software down below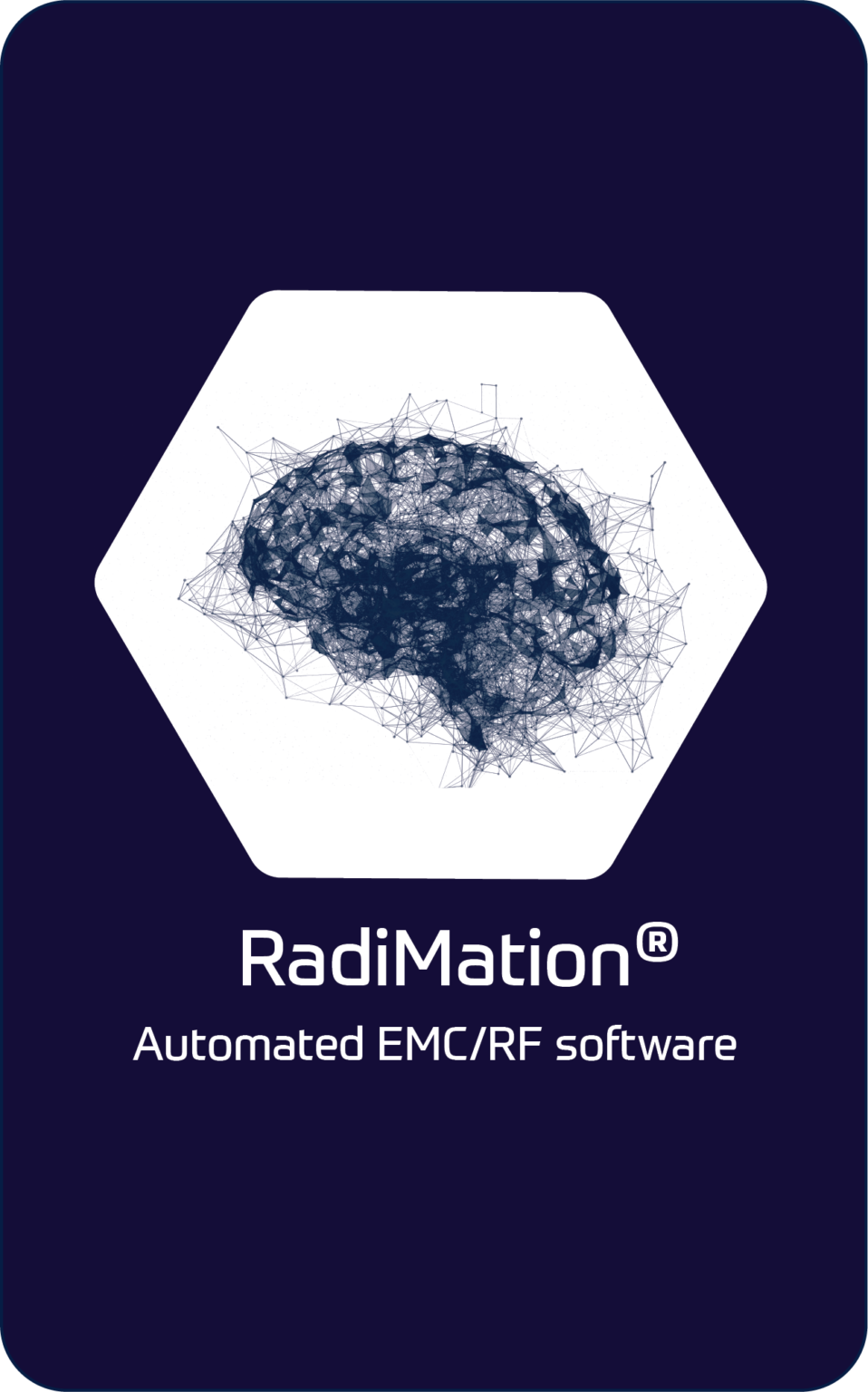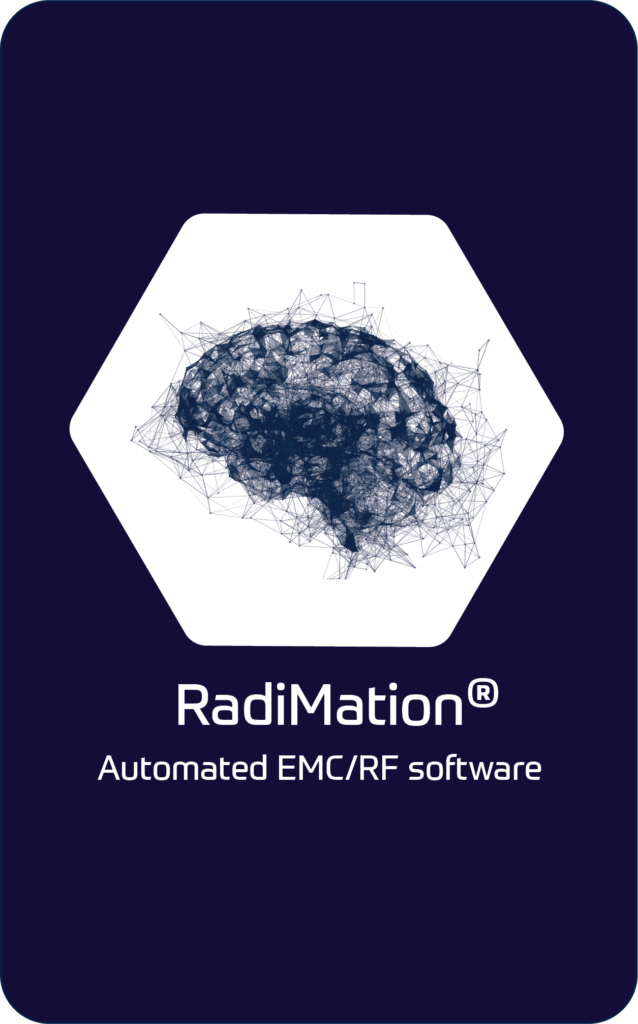 Integral EMI/EMS Test & Measurement Software
The leader in EMC testing software for more than 25 years
RadiMation Pro has been developed and optimized for usage in EMC test facilities. The software is open to use any brand of EMC test & measurement equipment and supports different industrial EMC standards, like consumer electronics, automotive, military, telecom, medical and aerospace with one package. EUT information and EMC test results can be automatically merged into a custom-made test report. RadiMation Pro makes automated full compliant EMC testing a reality, without getting complex.
RadiMation Modular EMC/RF Software
All RadiMation® modules
Modular EMC Software
The modular approach of RadiMation® Pro allows flexible and cost-effective configuration of the required software functionality that is needed for a specific EMC test setup. The core of the software is included in the USB license (software protection) on which one or more of the following modules can be activated: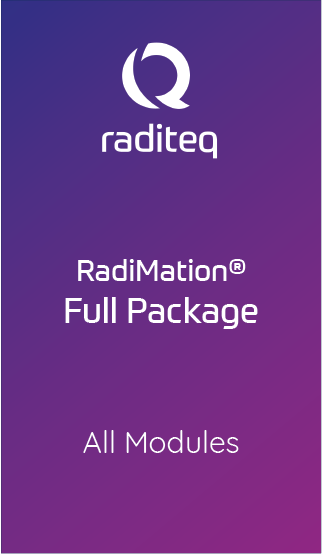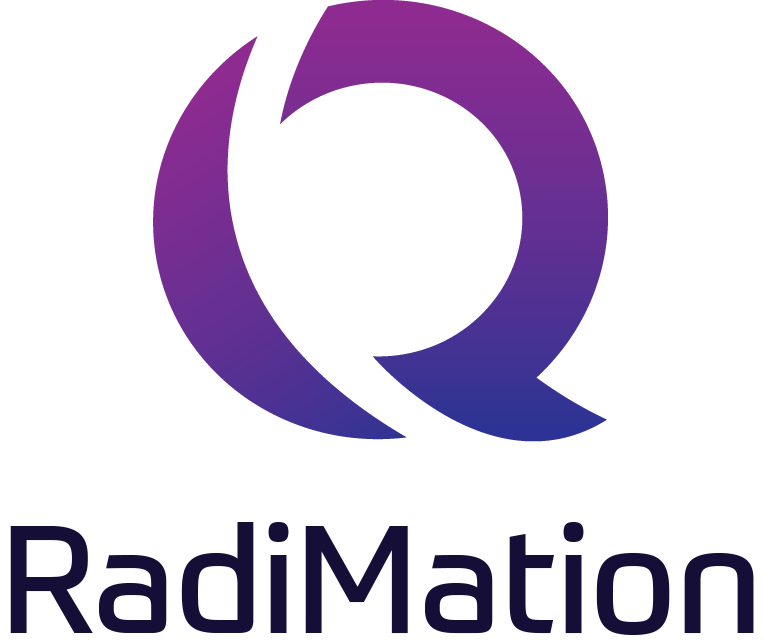 RadiMation® Full Package
The ultimate testing experience. All modules in one efficient package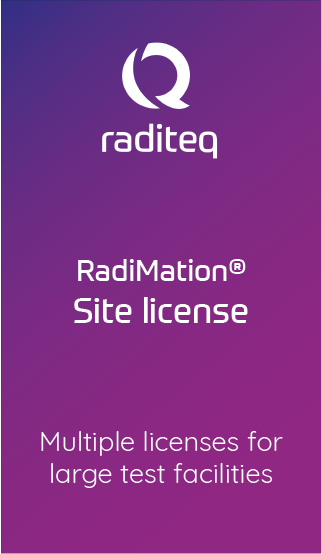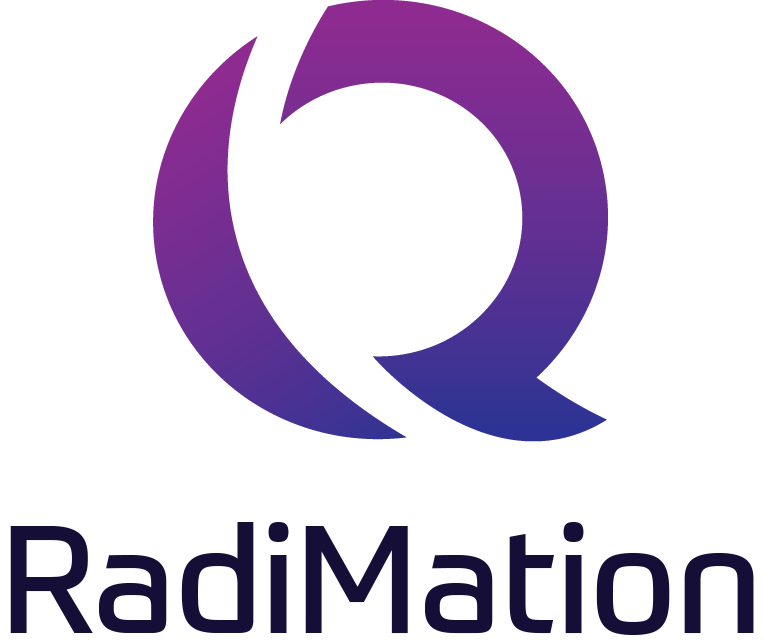 RadiMation® Site License
Raditeq offers a cost efficient and effective site licenses. The Site license is only available with the RadiMation® full packages, starting from three (3) licenses
Available RadiMation® Pro Modules
All test modules in RadiMation® Pro have the same look and feel. An engineer that is familiar with one module is also directly up to speed with another test module.

For each EMC test module all major test settings are either selectable from a pick list or can be numerically entered into the configuration screen. In this way the engineer gets a clear overview of the test parameters settings without the need of any programming skills.

RadiMation® Pro is developed in a Microsoft Windows environment it will operate under all currently supported Windows operating systems.
RadiMation® Pro supports all common EMC test standards in one single software package and even enables the user to define customer specific tests. Currently RadiMation® Pro is used at well recognized and worldwide located companies in the following fields:
Automotive
Telecom
Medical
Consumer Electronics
Accredited Test Labs
Technical University
Aerospace/Military/Aviation
Research & Engineering
Industrial
The RadiMation® Pro software is open in three different ways. First and foremost, it can control most commercially available EMC test & measurement equipment, if the instrument has a control interface like GPIB, USB, RS-232 or LAN. Secondly, all data that is gathered with RadiMation® Pro can be exported into other Microsoft applications and information from external databases, like customer or instrumentation management data, can be imported into RadiMation® Pro.
In the third place the software is user configurable to a great extent, where all functionality can be made available to everyone or by including a number of limitation levels. All these points provide the customer with freedom of choice.
Large Database of Device Drivers
Currently, RadiMation® Pro has a database of over 4.500 instrument device drivers, and more drivers are added regularly. All available device drivers are standard included in the RadiMation® Pro package and new device drivers will be developed free of charge for white-listed brands, commercially available and supported EMC test equipment. Device drivers for not white-listed or obsolete EMC equipment and special devices drivers can be developed on customer request for additional costs. The RadiMation® Pro software does not just send commands to the EMC instruments but, unlike other EMC test software packages, checks whether the instrument processed the command in a proper way thus ensuring fault free testing. Apart
From this, customer configurable device drivers are delivered for several type of instruments, to enable customers to control specific test- or EUT monitoring equipment.
The RadiMation® Pro software includes 'so-called' multiband test functionality, enabling the user to configure one test consisting of multiple frequency bands. For each band, the frequency and test settings as well as the sequence of testing can be configured independently. In this way it is possible to change the modulation before the frequency is changed, thus reducing the time needed for settling the power per frequency point. Apart from this all other parameters can be changed per defined frequency band, like EMI receiver settings, limit lines, antenna polarization/height, turntable angle and used equipment as well as the changing order per frequency band. The result will be one single test graph showing all combined results of the individual frequency bands. This functionality turns RadiMation® Pro into the most powerful and flexible EMC test software package available in the market.
Automated Report Generation
As most data for a report is available in RadiMation® Pro, almost the complete test report can be automatically generated using the report generator module. The test engineer only needs to write the remarks and the conclusion. All test data, pass / fail statements, measurement graphs, used test equipment and EUT related data is transferred to standard word processors like Microsoft Word or Microsoft Excel. The appearance of reports, including company logo, can be entirely customized since it uses free format templates with keyword identifiers to represent test data.
EMC test engineers are very often highly educated and experienced people. From a motivational point of view, as well as for cost reasons, it is important to free the engineer as much as possible from annoying tasks like: EUT monitoring, writing test reports, keeping track of measurement data and waiting time. RadiMation® Pro provides functionality covering all these  aspects and thus reliefs the test engineer from these tasks.
RadiMation® Pro is a commercially 'off-the-shelf' software package but has been designed to comply with ISO17025 quality requirements. For quality control and error checking afterwards, it is mandatory that not only processed results, but also all 'raw' data is stored. In the event of a strange phenomenon, RadiMation® Pro allows recalculation based on the 'raw' data. Before a test is started several checks are performed to ascertain the full operationally of the test set-up.
RadiMation® Pro software has been around for 25 years and will continuously be improved and extended with new and/or improved functionality. New versions are extensively tested before final release, where special care is taken to guarantee that test files and EUT data from earlier versions of RadiMation® Pro can be re-opened and processed. This backwards compatibility feature ensures the protection and possibility to view and/or use of your valuable historic test data.