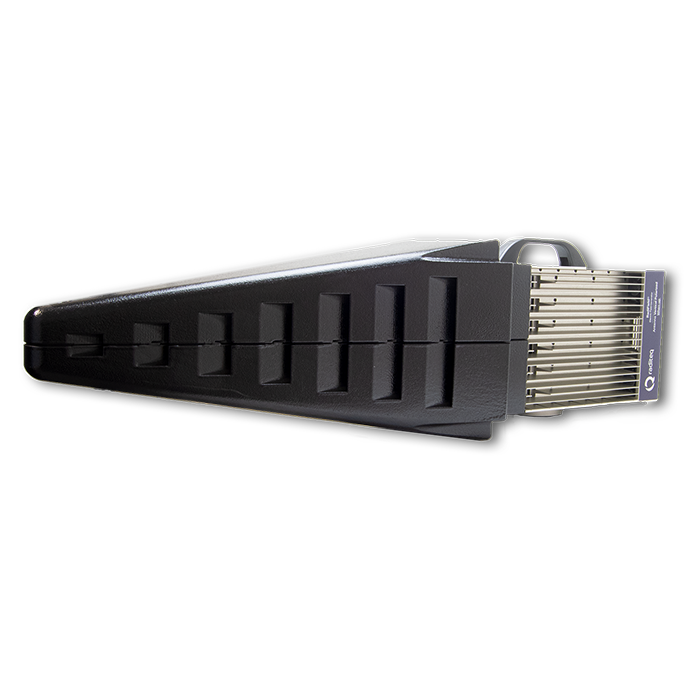 The RadiField® series offers a variety of Electric Field Generators.
Check out all RadiField® models available!
RadiField® electric field generators play an essential role in electromagnetic compatibility (EMC) testing, specifically in radiated immunity testing. These generators produce calibrated electric fields that mimic real-world electromagnetic interference. They meet strict EMC testing standards like IEC 61000-4-3 and MIL-STD-461, with varying frequencies, amplitudes, and modulations to simulate various EMI scenarios. The generators are reliable, precise, and equipped with real-time monitoring and closed-loop control, providing accurate and repeatable testing results. Other EMC testing equipment such as antennas, amplifiers, and power meters are often used with RadiField® electric field generators to ensure comprehensive and precise testing of electronic devices' resistance to radiated immunity. Overall, RadiField® electric field generators are crucial in ensuring electronic devices are resistant to interference and operate reliably in any environment.
Effeciency of the RadiField®
The efficiency of the RadiField® electric field generator is enhanced by its direct connection of amplifiers to antennas, a feature that sets it apart from other EMC testing equipment. This is made possible by the use of Raditeq technology, which eliminates power losses that may occur in traditional EMC testing setups. With Raditeq, the amplifiers are directly connected to the antennas, ensuring that the electric field is transmitted without loss or distortion, resulting in more efficient and accurate radiated immunity testing. Overall, the use of Raditeq technology in the RadiField® electric field generator enhances its efficiency in radiated immunity EMC testing, resulting in more reliable and accurate testing results.