The RadiField® Electric Field Generator is the most efficient and ECO friendly way to perform Radiated Immunity testing. We at Raditeq developed the RadiField® to consume low power and to be as efficient in its material use.
The RadiField® Bundle Covers all your Radiated Immunity/susceptibility for the EN61000-4-3 needs. This complete packages supplies you with a ready to go RI setup including (and more):
CTR1009B | RadiCentre® PRO 7-sot system with USB/LAN
RFS2006B | RadiField® Triple A generator 800 MHz – 6 GHz @ 10V/m including PSU and case.
RTW2000A | RadiTower® mast with automated H/V positioner + stinger boom for RadiField®
RGN2006B | RadiGen® signal generator, 4 kHz – 6 GHz (1 output)
RSS2010S-SET | RadiSense® 10 field probe, 20 MHz – 10 GHz SET
RMP3100A | RadiMation® PRO Full Package license (all test modules
Check out the full Bundle and start RI testing conform EN61000-4-3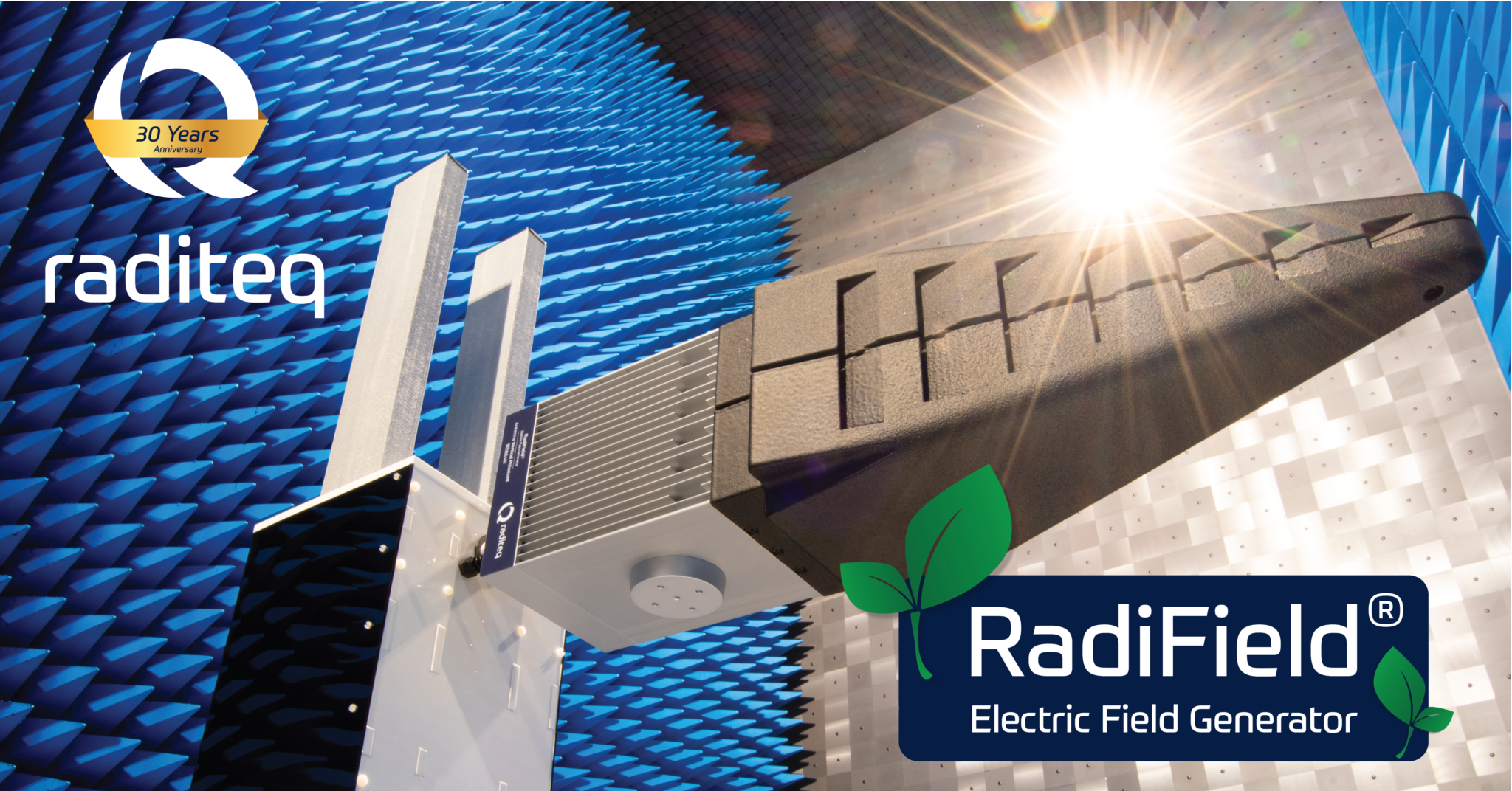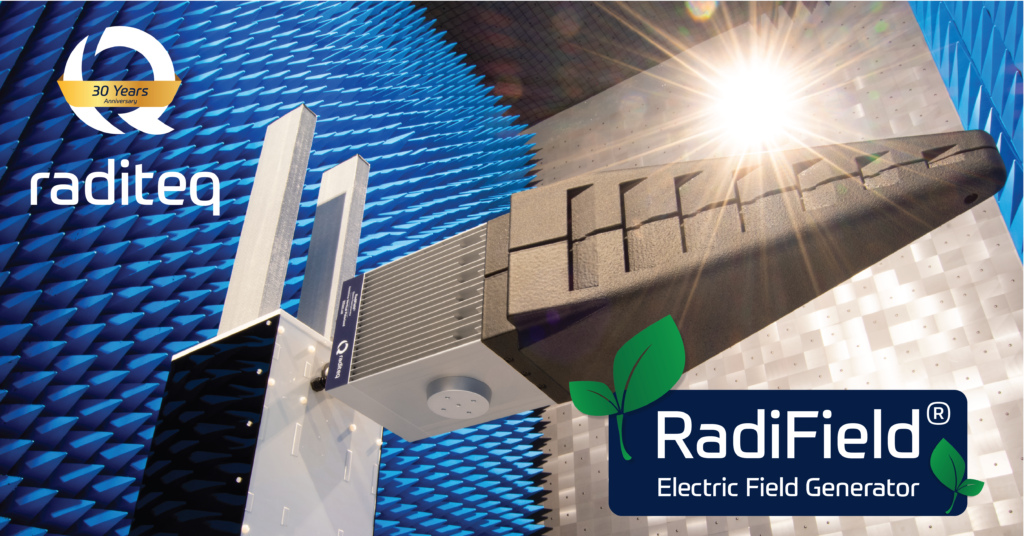 The RadiField® it makes it possible to have very little to no power losses at higher frequencies. The dedicated engineers at Raditeq designed the RadiField® Consisting of three internal amplifiers and three antennas. These three combined amplifiers can generate up to 54 V/m (at one meter distance). A conventional system will lose most of its power from the amplifier cable to the antenna. This is due to the high power signal transported over the cable from the amplifier to the Antenna. Therefore the RadiField® does not have this problem. The design of the RadiField® sends a carrier-signal to the RadiField® as a low power Signal. Afterwards the Signal is then convert directly into E-Field within the RadiField®.
RadiField® Models
RadiField® RFS2006B – 800MHz – 6GHz – 10V/m – 54V/m
RadiField®RFS2018B – 6 GHz – 18 GHz – 36V/m – 75V/m
The RadiField® being Eco Friendly is not only good for the world but also for your operating costs. Not wasting power on heat and cable losses.
When it comes to setting up a Radiated Immunity setup, nothing is easier than connecting and using a RadiField®. One Coaxial cable is all it takes to connect the antenna array. Which it uses for communication, signal and commanding the RadiField®.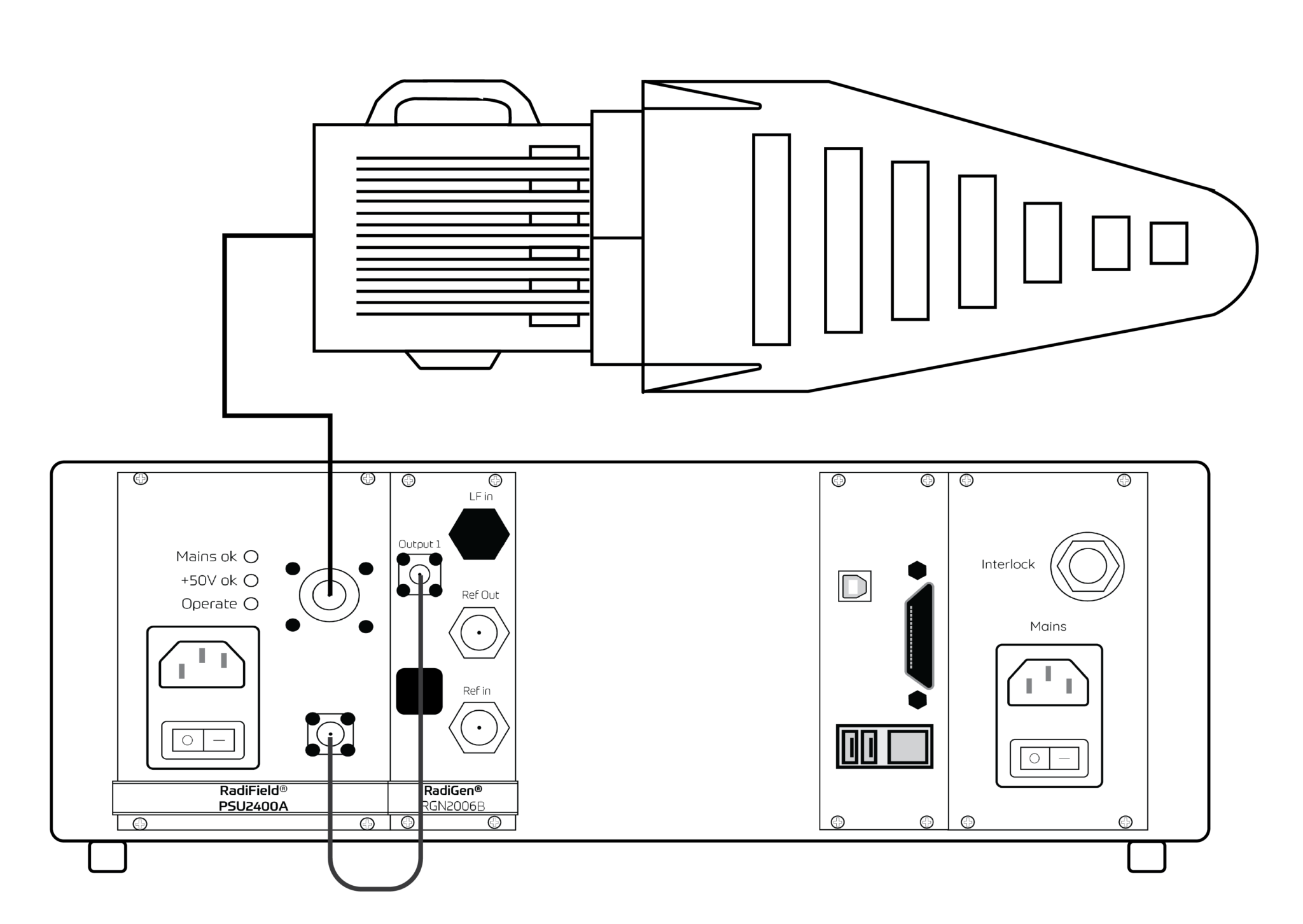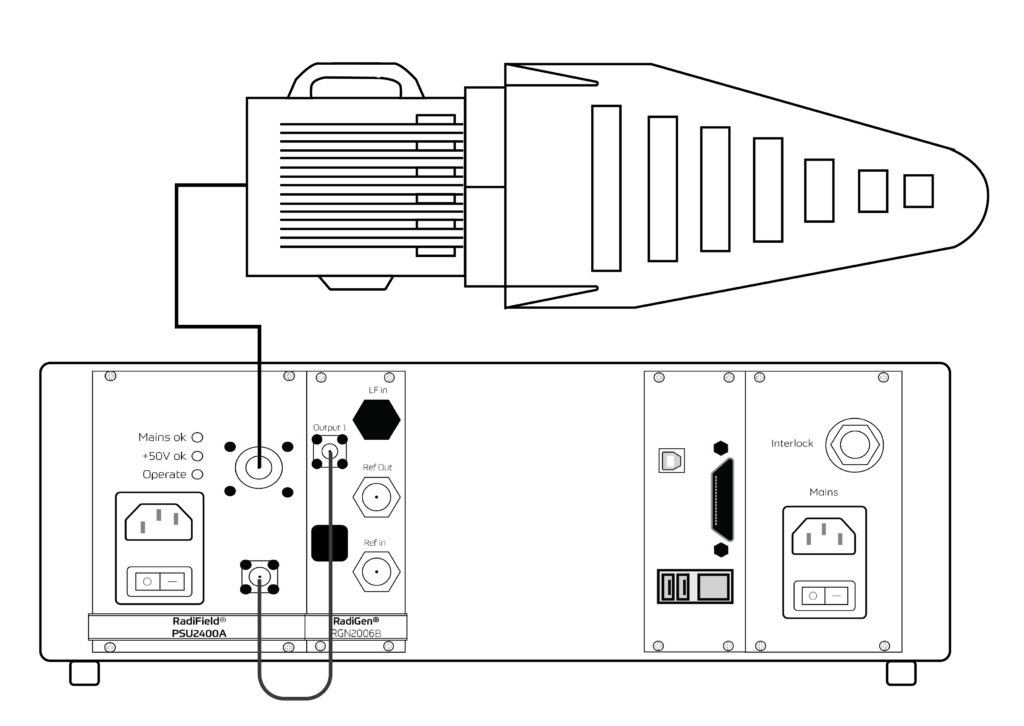 Connect The RadiField® Power Supply is to the Signal Generator – RadiGen® to provide the carrier signal. Now you're all set to start your Radiated Immunity Testing.