The EMV2023 event proved to be a tremendous success for Raditeq, as the company showcased its latest innovations and technologies to a captivated audience. The event provided an excellent platform for Raditeq to connect with industry leaders, potential clients, and partners from around the world, and the company's products and services received a positive response. Raditeq's experts gave insightful presentations and participated in engaging panel discussions, highlighting the company's commitment to innovation and customer service. The event provided Raditeq with an opportunity to network and form new business relationships. Overall, the EMV2023 event proved to be a significant milestone for Raditeq, helping to solidify the company's reputation as a leading force in the EMC industry.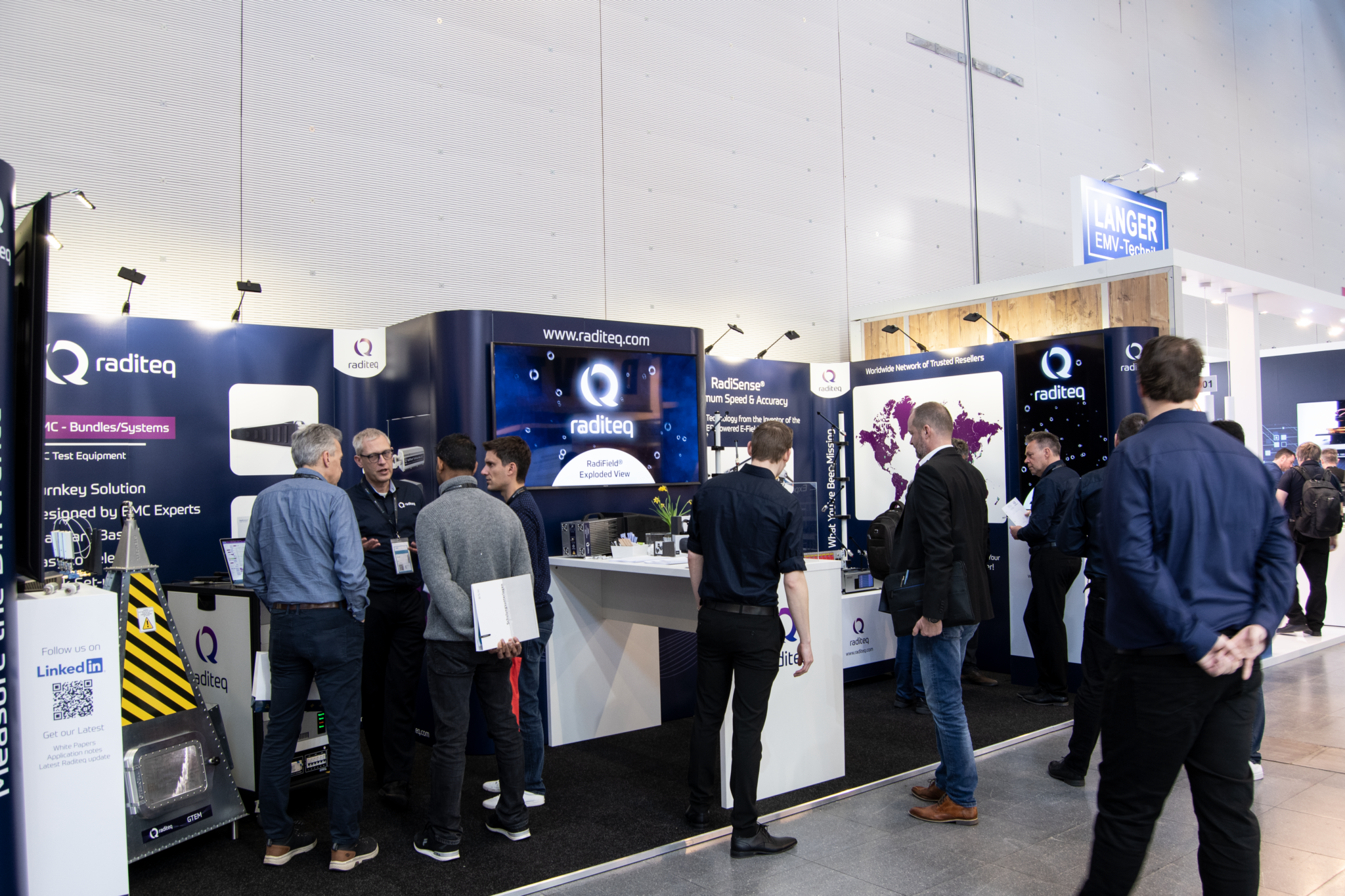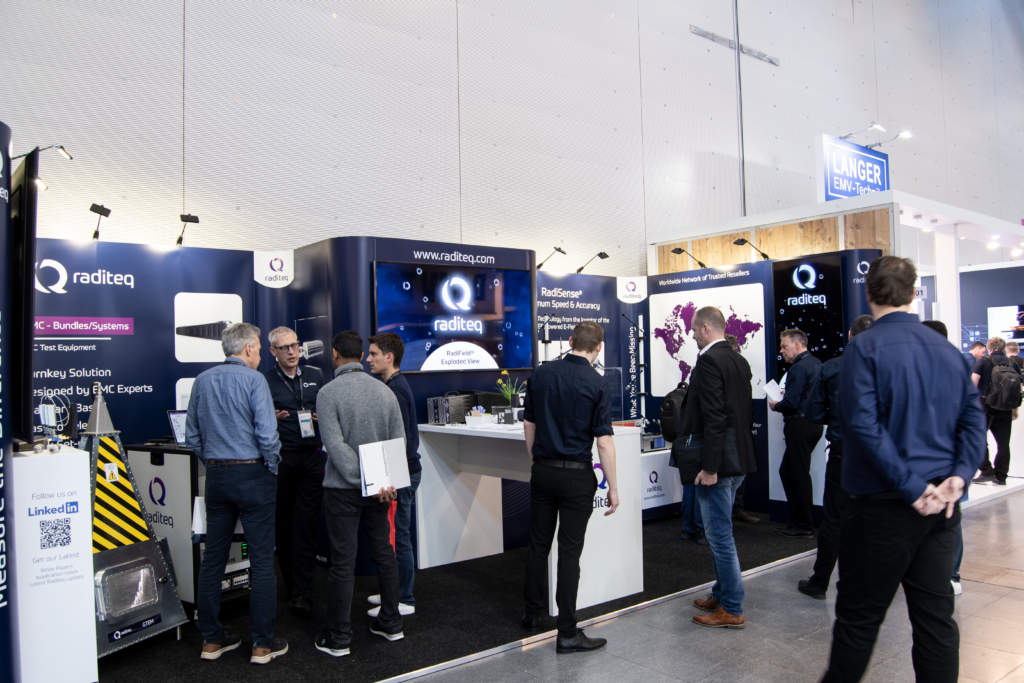 New Products
Raditeq launched three new products: RadiLink® RF optical Link for antenna and CISPR25 testing, RadiSense® Ultra Pulse measuring E-Field Probe, and RadiCentre® Ultra for super-speed communication.
RadiLink® RF optical Link tests antennas accurately, offers high-quality RF signal transmission, and low to no loss in data transfer. This system is ideal for full vehicle testing for vehicles that make use of a multitude of antennas. The advantage of this is not having to manually change antenna after every test. With the new RadiLink® system you can hook up to 8 different antennas and test them automatically.
RadiSense® Ultra Pulse E-Field Probe measures electromagnetic fields, including pulsed fields. It's suitable for EMC testing, medical research, Reverb testing and other applications. With 8 Mega Samples per second the RadiSense® Ultra is the fastest E-field probe there is!
RadiCentre® Ultra transmits and receives data at ultra-high speeds, ideal for radar, telemetry, and wireless communication systems. These products demonstrate Raditeq's commitment to innovation and provide reliable solutions for customers' needs.
In combination with Raditeq's RadiMation Automated software all these products can be used to perform your EMC test Automated!